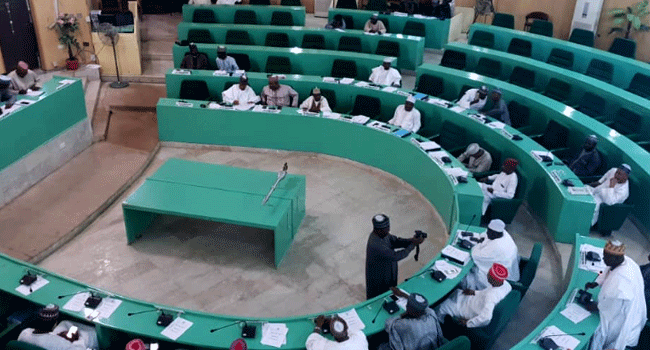 The Speaker of the Kano State House of Assembly, Abdullahi Atta, has been impeached.
About 27 lawmakers on Monday morning signed the impeachment notice which was served to the Speaker upon his arrival at the House.
The former Speaker is being accused of incompetence, corruption, and failure to carry other members of the Assembly along.
A new Speaker, Alhassan Rurum, has been sworn in.
The Majority Leader of the House has also been impeached and replaced with Bappa Babba, while Kabiru Hassan is the new Deputy Majority Leader and Abdulrahaman Madari is now the Chief Whip.
The crisis in the House comes after the lawmakers reportedly moved to impeach the Speaker and some principal officers in May, a development that led to the sealing of the Assembly by policemen.
The State Governor, Abdullahi Ganduje, had consequently intervened to resolve issues in the House.
Ganduje said it was in the interest of peace and democratic development of the state.