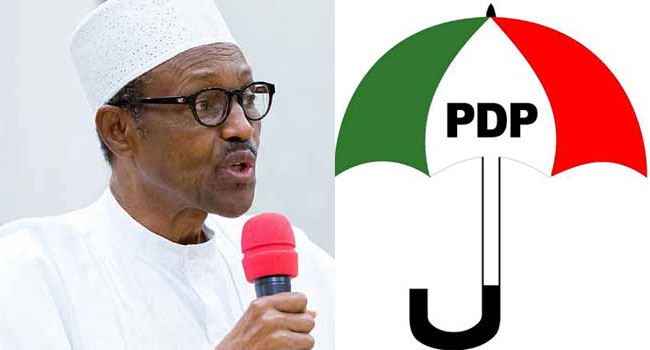 The Presidency and the Peoples Democratic Party (PDP) have disagreed over the endorsement of the 2019 presidential elections by 60 presidential parties and their presidential candidates.
The Senior Special Assistant to the President, Garba Shehu, in a statement issued on Tuesday, said the Presidency is encouraged by the show of patriotism by the G-60 Forum.
Shehu urged the opposition to accept the loss with grace and maturity, assuring that the Federal Government under President Muhammadu Buhari's watch would look into the Electoral Act as advised by the parties at their joint news conference.
"We are encouraged by the patriotism of the Presidential Candidates expressed in clear and matured language.
READ ALSO: INEC Server: Statements In Circulation Aimed At Marring My Record – Atiku
"We are convinced that regardless of our different political persuasions we can work together to improve electoral integrity in Nigeria," he said.
But the Peoples Democratic Party (PDP) in reaction to the endorsement described the G-60 Forum as an "amorphous group parading as Forum of Presidential Candidates of the 2019 Elections and National Party Chairmen."
PDP's National Publicity Secretary, Kola Ologbondiyan said the party's investigation revealed that the group was hurriedly "conjured" by the leadership of INEC and the All Progressives Congress (APC).
"This was an attempt to help clean up INEC's blunders on the existence of the server, sway judicial pronouncements and influence public opinion on extant matters in court.
"The PDP invites Nigerians to note that the press release by this nebulous group emerged after INEC's several blunders while the Presidency has already admitted that the claim by the PDP and millions of Nigerians that INEC had a server wherein it stored results of the 2019 elections, constitutes the fulcrum of contention in the Presidential election," he said.