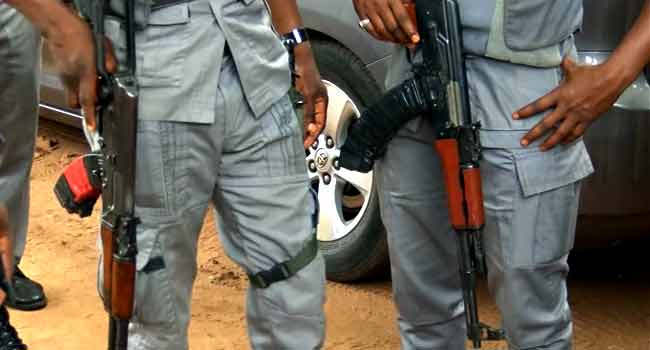 The Nigeria Customs Service says Nigeria has saved N1.4 billion naira since the partial closure of the nation's borders.
Comptroller General of Customs, Colonel Hameed Ali (rtd), announced this while addressing a news conference on Monday in Abuja, the nation's capital.
According to him, a total of 317 suspected smugglers and 146 illegal migrants were also arrested during the period.
The Customs boss insisted that the partial border closure was yielding the desired results as the nation's consumption of petroleum products has dropped by 10.2 million litres.
READ ALSO: FG, Labour Leaders Meet Over Implementation Of N30,000 Minimum Wage
Thousands were said to have been left stranded as reports of the closure of the nation's borders emerged in late August.
In its reaction, the Nigerian government denied closure of the borders but explained that it was carrying out a joint operation at various locations involving Customs operatives and that of the Nigeria Immigration Service (NIS) among others.
The Comptroller-General of NIS, Mr Muhammad Babandede, in an earlier interview with Channels Television, said, "There is no border closure but there was a border drill and there was an announcement from the office of the National Security Adviser (NSA)."
On August 28, President Muhammadu Buhari met with his counterpart from Benin Republic Patrice Talon, in Japan where he confirmed that there was a partial closure of Nigeria's borders with his country.
He attributed the development to the massive smuggling activities that have taken place on that corridor.
The President said Nigeria has saved huge sums of money which would otherwise have been expended on importing rice using the nation's scarce foreign reserves.
The development was welcomed by the Senate which commended President Buhari for his decision to temporarily close all land borders to address smuggling and its impact on the Nigerian economy.
Members of the lawmaker, during a plenary in September, urged the Customs and other security agencies to intensify efforts at tackling smuggling across the borders.
Some senators had, however, called on the government to be more mindful of the effects of border closure on Nigerians, especially as it relates to the price of food.