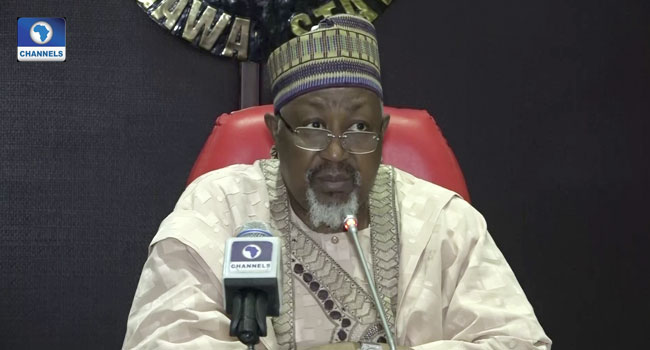 Jigawa State Governor Badaru Abubakar has approved the bill which prescribed the death penalty for rapists and kidnappers.
The Violence Against Persons Prohibition Bill was signed on Wednesday, February 24, 2021, in the presence of representatives of CSOs, religious and traditional leaders in the state.
The state Attorney-General and Commissioner of Justice, Musa Adamu said, the ascended law will provide more protection to the vulnerable particularly those below the age of 17.
READ ALSO: Rivers CP Disband 'Notorious' Tactical Unit, Eagle Crack Squad
He explained that the law seeks to proscribe certain conducts which are injurious to the society and was drafted from section 36 of the 1999 constitution as amended that interpreted the concepts, offenses, and punishment of four to five sentences.
According to him, the law also seeks protection and compensation to victims without contradicting Shari'a law as the majority of Jigawa people are Muslim.
"The four sentences are death sentences to whoever is HIV positive and committed rape or life imprisonment to whoever doesn't have HIV, as the law gives a Judge the discretion to sentence perpetrators that are HIV negative to death or life imprisonment," Adamu said.
He explained that the law also prescribed the death penalty for kidnappers and life imprisonment to whoever uses chemicals to harm another person.