NDDC Board: Ijaw Youths Threaten To Shut Down Niger Delta Economy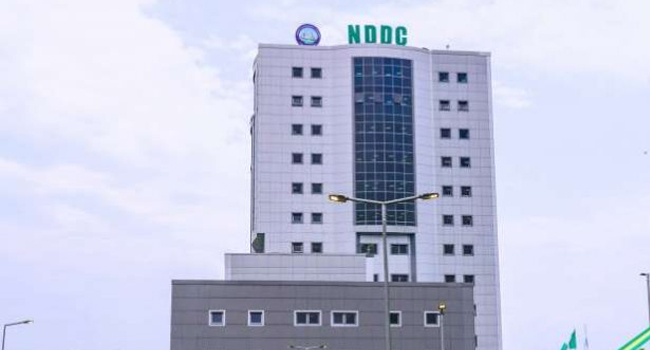 The Ijaw Youth Council (IYC) has given President Muhammadu Buhari one month to constitute and inaugurate a substantive board for the Niger Delta Development Commission (NDDC).
President of the group, Peter Igbifa, said the group may be forced to disrupt socio-economic activities in the region if the President fails to meet the deadline.
He said the disruption of activities may include interfering with the exploration of oil and gas and shutting down of movement on both land and waterways after the expiration of the ultimatum which began on Sunday, April 25.
READ ALSO: Another Security Formation Attacked In Rivers, Soldiers Feared Killed
The Ijaw Youth Council said the use of interim administrators to run the affairs of the NDDC is depriving the region of equal representation which undermines even development.
"We consider the NDDC a very critical commission for us in this region. And for this cause, we want to make it clear that between and the deadline if the board is not brought it, we may not be able to guarantee the safety of oil operations in the region.
"Council will definitely shut down the entire region if Mr President fails to deliver on or before one month from today," Igbifa said.
The IYC President disclosed this after their stakeholders' and national expanded executive council meeting in Port Harcourt, the Rivers State capital on Sunday.
He also urged the Federal Government to adequately monitor the progress of work on the East-West road, saying by their observation, the standard of work by the contractor is not satisfactory.
He added that the completion of the rehabilitation of the East-West road should not exceed three months.