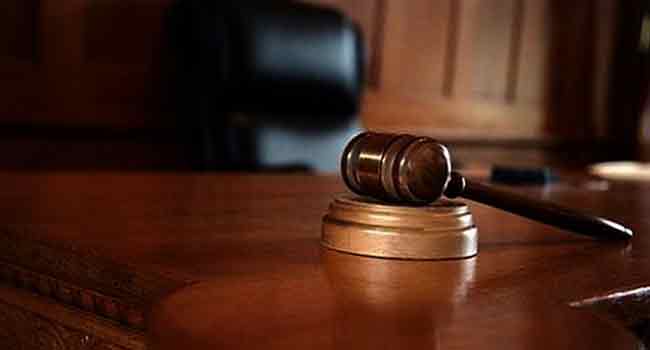 The Court of Appeal Abuja Division has set aside the judgment of the Federal High Court in Umuahia which voided the provision of Section 84(12) of the Electoral Act 2022.
While delivering judgment on Wednesday, the three-member panel headed by Justice Hamma Barka held that the Federal High Court, Umuahia, had no jurisdiction to have entertained the case as the plaintiff, Nduka Edede, lacked the locus standi to have filed the suit in the first instance.
The court added that Mister Edede did not establish any cause of action to have warranted him approaching the court on the issue because he did not establish that he was directly affected by the provision.
READ ALSO: Buhari Orders FEC Members With Political Ambitions To Resign
The Court of Appeal then struck out the suit filed by Edede, but referred the appeal against the Federal High Court judgement to the Supreme Court for interpretation.
According to it, the case is a constitutional matter which only the apex court can resolve.
Determining the appeal the appellate court, however, held that the provision is unconstitutional because it violates Section 42 (1a) of the Constitution and denied a class of Nigerian citizens their right to participate in an election.
In March, Justice Evelyn Anyadike of the Federal High Court sitting in Umuahia ordered the Attorney-General of the Federation to immediately delete Section 84 (12) of the amended Electoral Act.
She held that the section was unconstitutional, invalid, illegal, null, void, and of no effect whatsoever and cannot stand. According to her, it is in violation of the clear provisions of the Constitution.
In the suit marked FHC/UM/CS/26/2022, Justice Anyadike said that Sections 66(1)(f), 107(1)(f), 137(1)(f), and 182(1)(f) of the 1999 Constitution already stipulated that government appointees vying for elective positions were only to resign at least 30 days to the date of the poll.
Justice Anyadike said that any law that mandated such appointees to resign or leave office at any time before that was unconstitutional, invalid, illegal null, and void to the extent of its inconsistency with the clear provisions of the Constitution.
Following the move, a Senior Advocate of Nigeria Femi Falana faulted the decision. He argued that "the learned trial judge fell into a great error".
Before the ruling, the Senate rejected President Muhammadu Buhari's request for the amendment of the controversial section.
The Senators kicked against it and voted no when put to voice votes by the Senate President Ahmad Lawan during plenary in March.