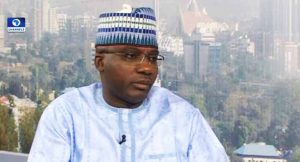 In the ongoing war against insurgents in northeastern Nigeria, it has been revealed that property worth about six billion dollars has been destroyed in Borno state.
Analysing the report, a Special Assistant to the state Governor, Mr Isa Gusau, said:
"956,453 houses were destroyed across the 27 local government areas of Borno state, making 30% of the total houses in the state.
For that reason, he siad "it would take a long time to rebuild the infrastructure of Borno state".
The Boko Haram militants claimed responsibility for the wanton destruction in the region, with the aim to create Islamic State and prevent western education.
The governor's aid said there is a need to preserve Islamic scholars who are against the ideologies of the Boko Haram sect.
"It might be difficult for them to run over towns like they used to do, but you cannot rule out the possibility of having them re-integrate themselves into the society in any part of the country.
"They might target some of these Islamic scholars so we must identify these clerics and protect them," he stressed.
He hinted that beyond just the forest, the group took advantage of an organized facilty, which according to him was a training centre located in the forest, established under the administration of Babangida.
"That served as their coordinating unit and what it means is that they are going to remain spread without proper co-ordinationg," he explained.
He gave this opinion while speaking on Channels Television's breakfast show, Sunrise Daily.
Speaking about the Chibok girls, Mr Gusau explained that the governor and his wife are working tirelessly to ensure the safe return of the remaining girls.
According to him, "any true parent will hardly give up on a missing child" and since the governor and his wife also have children, they can feel the pain of the parents of the missing girls.
however, he explained that the mood in the state is that of "strengthened hope", especially with the miltary's recent success in capturing Boko Haram stronghold, Sambisa forest.
"We believe that we are now seeing the light at the end of the tunnel.
"If the military can strengthen the success and build on it, then we think the end of Boko Haram is near," he added.