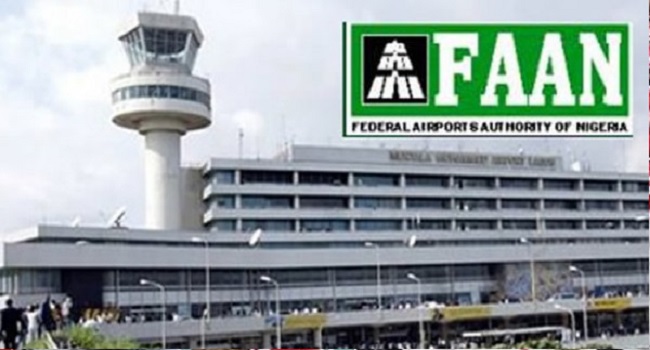 The Federal Airports Authority of Nigeria (FAAN) has explained what led to a bomb scare at the Hajj and Cargo Terminal of the Murtala Muhammed Airport, on August 8, 2017.
Earlier in the day, an unattended bag was noticed at the Hajj and Cargo Terminal, after the departure of the 4th flight for the intending pilgrims.
According to a statement by the airport authorities, "The Chief Security Officer of the Federal Airports Authority, as well as the Bomb Disposal Unit were contacted and began the process of finding out the owner and the content of the bag.
"No one claimed ownership of the bag, so the decision to blow up the bag using an explosive device was made, which in turn caused some panic amongst the second batch of intending pilgrims waiting.
"After detonation, it was discovered that the bag contained some copies of an Islamic guide; meant for pilgrims to guide them with regards to their journey."
FAAN, thereafter, allayed the fears of public saying there was no bomb, while advising passengers to always ensure that their belongings must be kept safe.
"The Authority would like to assure the general public that there was no Bomb and the Hajj and Cargo Terminal is safe, secure for flight operations."