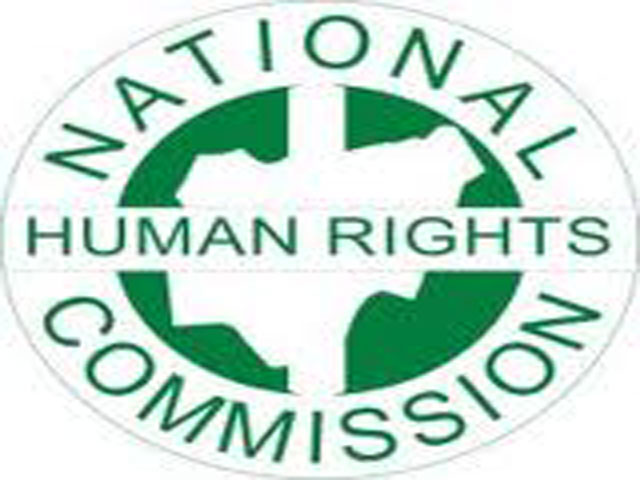 The National Human Rights Commission, NHRC, has promised to investigate the circumstances that led to the death of some applicants in last weekend's nationwide recruitment by the Nigeria Immigration Service.
The commission made the pledge after receiving a petition from a civil society group, Citizens' Advocacy for Social and Economic Rights, CASER, in Abuja.
The Executive Director of Citizen's Advocacy for Social and Economic Rights, CASER, Frank Tietie, while presenting the petition, said that the Nigeria Immigration Service was wrong to have invited thousands of Nigerians for an aptitude test when they had only 4,500 vacancies.
The Executive Secretary of the NHRC, Professor Bem Angwe, while promising to unravel the cause of the stampede that led to the loss of lives in some the recruitment centers, described the death of the applicants as a sad event that should not be allowed to repeat itself.
The National Human Rights Commission having promised to thoroughly investigate the incident, also promised to recommend punishment for those found culpable in the recruitment exercise.
The expectations of thousands of graduates waiting at the recruitment centres to get employment  into the Nigeria Immigration Service were cut short as a result of a stampede at different venues of the interview.
Seven persons; five women and two men lost their lives during the incident.