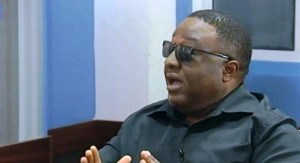 UK based Nigerian Juju Musician, Jide Akinwunmi popularly known as Jide Chord has taken his music back to Nigeria.
He made this known while appearing as the 'Guest of the Week' on Channels Television's Sunrise. He noted that he decided to take his trade to the United Kingdom because he felt the home turf was saturated and he had a better chance of making it abroad.
He admitted that the audience was smaller in the UK and he was aware of the risk in his decision but he was able to follow his heart because he had alternative skills like music production and entrepreneurial skills that would help him balance things out.
Jide noted that 40% of his audience were Nigerians and about 60% were other nationals. He revealed that the secret to his ability to capture a large non-Nigerian fan base could also be linked to his radio audience and his performances at Jazz events with predominantly non-Nigerian audiences.
Jide's education and vast knowledge of the Nigerian and European cultures also contributed to his rise and ability to take his music to many countries of the world. He revealed that asides performances, he has also written and presented academic papers on African Music at tertiary institutions overseas.
He, however, revealed that his major challenge was not getting bookings but the staff that worked with him. He noted that the typical Nigerian attitude to time became a major issue as many Nigerians in UK has many career commitments and lacked the time managements skills to combine these jobs with their role as members of his band.
At what point did Jide decide to check out of Nigeria? The guitar maestro, who was trained as a journalist and also worked in banking, said that he left Nigeria to seek greener pastures in 1988.
Jide Chord, who once left home to live with renowned Nigerian Magician, the late Professor Pellar, also revealed that during his years of struggle he had once practiced Magic and shared fond memories of that part of his life.
Jide concluded by saying that he indeed found those greener pastures on his sojourn abroad but said that he was back in Nigeria because now the grass was greener in the country.