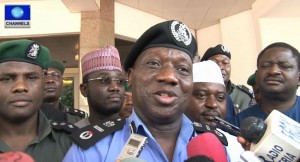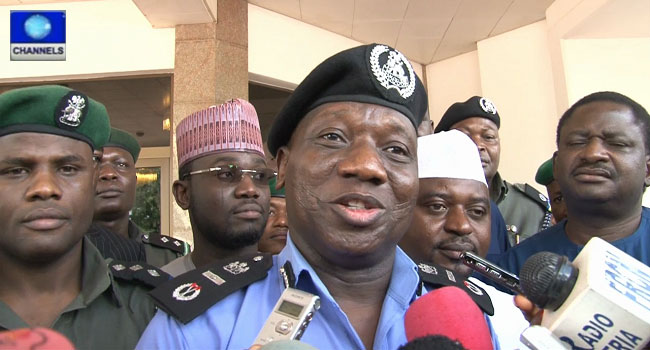 The Nigeria Police Force has given reasons for the redeployment of the Chief Security Officer (CSO) to the Governor of Rivers State, Mr Promise Nwosu, which Governor Nyesom Wike has raised concerns over.
A statement by the forces' spokesman, Don Awunah, explained that the police official was redeployed after he was found to be partisan and in open affiliation with a political party in the state.
In what the police called 'gross professional misconduct', the Police statement said that on November 17, 2016, during peaceful demonstrations of an opposition party in the state, All Progressive Congress (APC), Mr Nwosu was found among the protesting party faithfuls in a manner prejudicial to discipline and displaying conduct unexpected of an officer of his calibre and office.
"The active presence of the CSO to the governor in a partisan crowd of an opposition party to the governor in a clandestine and suspicious manner was considered mischievous and detrimental to the security of the state and public order and also contrary to his oath of office which constitute an offence against discipline.
"The CSO to the governor, when challenged by a superior officer demonstrated brazen indiscipline and showed disrespect to the senior officer, exhibiting conduct that violates all known norms of the force.
"Accordingly, the CSO was officially queried for discreditable conduct, insubordination, engaging in partisan political activities, illegal duty and act unbecoming of a public officer," the statement read.
It added that as a result of such gross misconduct and apparent partisanship, the Inspector General of Police ordered the redeployment of the CSO pending further disciplinary action.
The police spokesman said that an investigative inquiry into the officer's open engagement in political activities, disrespect to senior officers and unethical practices had been constituted.
The police further stated that Governor Wike was at liberty to select any officer of his choice from the strength of the command to serve as his CSO.
It, however, warned that under no circumstance should any officer abandon the security of his principal and legitimate duties to engage in direct partisan politics or conversely should any political office holder use police officers attached to them for political machinations.