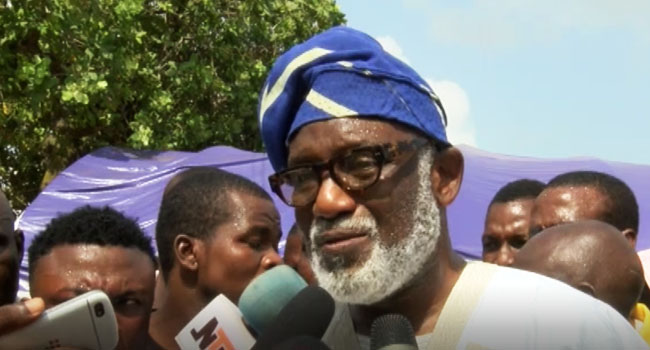 The Ondo State Governor, Oluwarotimi Akeredolu, has withdrawn the appeal filed by his predecessor in office, Dr. Olusegun Mimiko, before the Court of Appeal in respect of the judgment of the state's High Court, barring the governor and the state House of Assembly from dissolving the Local Government Council.
Counsel to Governor Akeredolu, Charles Titiloye, informed the Court of Appeal that the governor has reviewed the case and found out that the case was based on mere speculations.
According to him, the appeal was a grand plan by his predecessor in office to ambush the new government with an unfavourable judgment of the Court of Appeal on the local Government issue.
Consequently, Mr Titiloye filed an application before the High Court, Akure, urging it to set aside the Judgment of the said court delivered by Justice Olasehinde Kumuyi.
The application, according to him, was based on the grounds that the trial court lacked constitutional jurisdiction to hear the case and proceed to give judgment on mere speculations when there was no dispute between the former administration of Governor Mimiko and the council Chairmen.
The Legal Practitioner noted that the Local Government suit is a gross abuse of court processes arranged by the Governor Mimiko Government to create problem for the new Government led by Akeredolu.
He therefore urged the court to set aside its judgment and strike out the suit for want of jurisdiction.