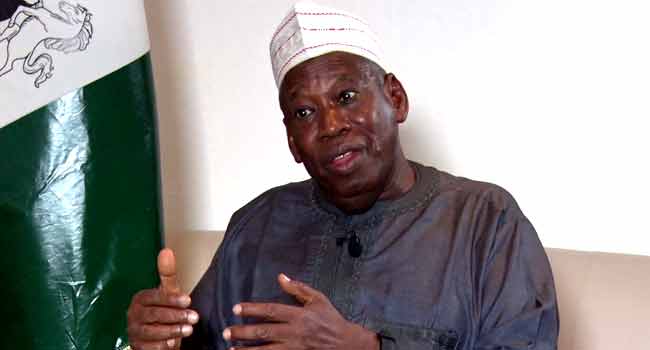 The Kano State Government is looking to partner with Germany to boost its most important economic sectors.
Governor Abdullahi Ganduje spoke about the need for the partnership when the German Ambassador to Nigeria, Mr Dietmar Kreusel, visited him at the state government house on Tuesday.
According to the governor, the need for the state to partner with developed Europeans countries such as Germany to further strengthen commercial agriculture in the state cannot be overemphasised as Kano State is the commercial hub of the region.
"I have been looking forward to seeing the German Ambassador paying a courtesy call here in Kano," he said stressing that Germany, one of the strongest economies in the world, would benefit from investments in the state because investing in Kano "is like investing in West Africa".
The governor praised the German government for its assistance in improving not only the agricultural sector but also the state's education sector and their help towards the preservation of Kano city walls and gates as well as other historical monuments of the state.
On his part, the German Ambassador to Nigeria agreed that Kano is very central to the survival of Nigeria's economy and that Germany is fully aware of Nigeria's economic challenges and is willing to support the country's developmental efforts.
He added, "The kind of engagement in Kano sometimes makes politics more dramatic and I have seen that you have really improved in the areas of infrastructure. Therefore, Germany is more interested in helping Kano in areas of politics, agriculture, and education and this is why we are trying to provide more industries in northern Nigeria."