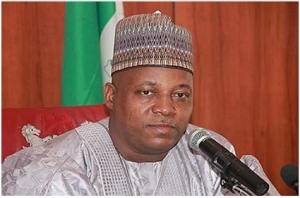 The Borno State government says it intends to close all Internally Displaced People (IDP)'s camps by the first quarter of 2016.
Three out of the 20 Local councils sacked by insurgents since early this year have concluded plans to return to their original homes, following its liberation.
Borno State Governor, Kashim Shettima, made known his plans on rebuilding of lost homes and closing up makeshift camps.
He called on the UN and other Non-Governmental Organisations to look beyond taking care of the IDPs camps to resettling the displaced persons.
"Our people need to go back home, resettled and pick up the pieces of their lives," Governor Shettima said.
The National Emergency Management Agency (NEMA) is also channelling its intervention programme towards rebuilding of destroyed communities.
NEMA's Director General, Sani Sidi, observed that the agency had supported the development by donating building materials, as more communities prepare to return home. The agency also gave food items to the returning IDPs.
A Boko Haram suspect arrested by the youth vigilante group,who confessed to have masterminded recent suicide bombings in Mulai and Umarari, was later paraded before the State governor and NEMA officials.
NEMA, however, noted that some of the bomb victims would be taken to the National Hospital Abuja for further treatment.