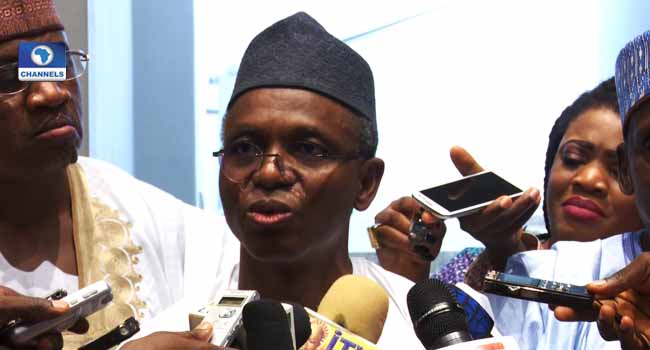 Governor Nasir El-Rufai of Kaduna State says the country will miss the wise counsel of the late Ambassador Yusuf Maitama Sule who passed on Monday in Cairo, Egypt.
In a condolence message he issued through his spokesman, Samuel Aruwan, El-Rufai described the late Maitama Sule as a statesman and great orator who was among the generation that laid the foundation of modern Nigeria.
The governor who said that it was a privilege to have known and benefitted from his prayers and wise counsel, lamented that the generation that secured independence and partook in the daunting task of governing a young country are disappearing from the earth.
"As a young minister in the First Republic, and in other roles in public life, Ambassador Maitama Sule served the people of this country with panache and refreshing optimism."
The governor prayed Allah to grant peaceful repose to the soul of the titan who according to him, reached out to young and old alike, adding however that he was blessed to live to a ripe old age.
"We thank Allah for their lives and service. We pray for Allah's mercy on the departed and guidance for those of us that remain as we seek to do our duty to our people and our country."
Read Also: Six Major Roles Maitama Sule Played