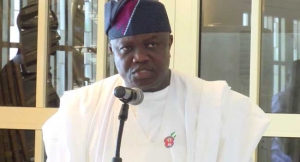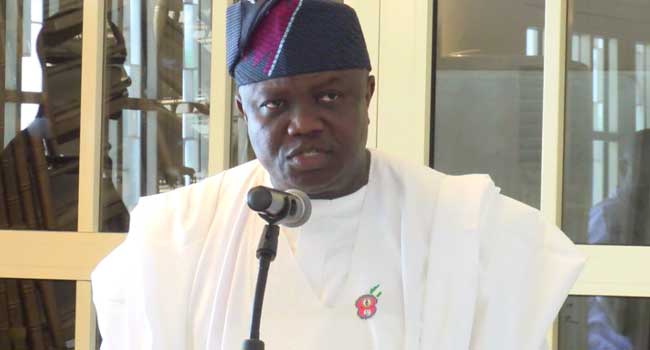 Lagos State Governor, Mr Akinwunmi Ambode, has called for improvement in the welfare of officers and men of the Nigerian Armed Forces.
Governor Ambode made the appeal while launching the 2016 Armed Forces Remembrance Day Emblem at the Lagos House in Marina.
He advocated for increase in the support for the military personnel who are protecting the territorial integrity of the nation and keeping the country united.
"As we speak, officers and men of the Nigerian armed forces are on the battle field. They have continued to demonstrate bravery, courage and value in order to protect the sovereignty and territorial integrity of our nation. They do this on our behalf that we may continue to live in peace and security.
"As we flag off this remembrance week celebration with the Emblem Appeal Launch, I urge you all especially our corporate organisations to donate generously to this noble course in recognition of the sacrifices of our fallen heroes," Ambode said.
The Governor emphasised the need for all citizens to appreciate the gallant fallen heroes through donations for the welfare and upkeep of their families.
He added that the appreciation was imperative particularly at a period when the nation was faced with the challenges of insurgency in some parts of the country.
"Today, we make a clarion call to all citizens to demonstrate our appreciation of the efforts of these gallant fallen heroes through donations for the welfare and upkeep of the families they left behind especially their widows and children.
"We must continue to acknowledge and show appreciation, not only for what has been done in the past but also to assure those that are still in active service that their efforts and sacrifices will not be in vain," the Governor said.