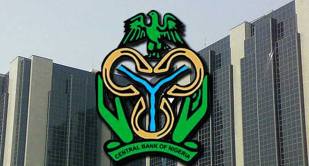 The Monetary Policy Committee (MPC) of the Central Bank of Nigeria (CBN) on has left the monetary policy rate unchanged at 14 per cent.
The CBN Governor, Mr Godwin Emefiele, who was speaking at the end of the two-day meeting of the committee in Abuja.
He said that the committee also retained the cash reserves ratio at 22.5 per cent.
He announced that the liquidity ratio was left at 30 per cent; and the asymmetric window kept at +200 and -500 basis points around the MPR.
According to Mr Emefiele, the economy was on the right path but some key sectors continued to experience significant challenges.
"The MPC, however, expressed concern about the tepid growth expectations and growing uncertainty in the global financial markets.
"These uncertainties are arising from the poor reception of the Brexit deal by British politicians, continuing trade war between the U.S. and her major trading partners, as well as the commencement of U.S. sanctions on Iran."
He further stated that the committee believed that although the domestic economy was recovering modestly from the recession, the recovery was tepid and called for more efforts to strengthen the output and demand.