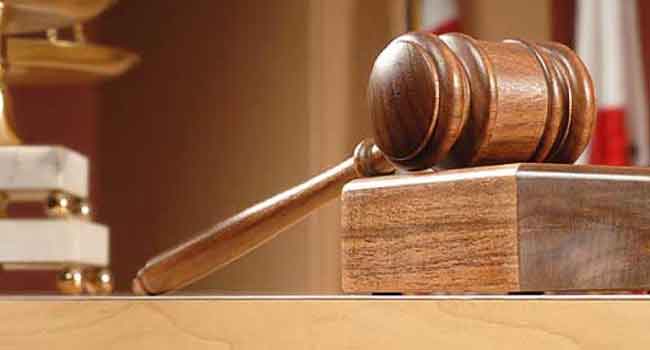 A Lagos High Court sitting in the Igbosere area of Lagos Island, has ordered the National Agency For Food and Drug Administration and Control (NAFDAC) to order the Nigerian Bottling Company (NBC) PLC, to put a written warning on Fanta and Sprite bottles stating that both soft drinks are poisonous, when consumed along with Vitamin C.
The court also held that NAFDAC failed Nigerians by declaring, as fit for human consumption, products discovered by tests in the United Kingdom as turning poisonous when mixed with Ascorbic Acid (popularly known as Vitamin C).
In the judgment given by Justice Adedayo Oyebanji, the court awarded a cost of 2million Naira against NAFDAC.
The court judgment was given in a suit filed by a Lagos-based businessman, Dr. Emmanuel Fijabi Adebo, and his company, Fijabi Adebo Holdings Limited, against NBC PLC and NAFDAC.
Mr. Adebo, had in the suit, urged the court to declare that NBC was negligent to its consumers by bottling Fanta and Sprite with excessive levels of benzoic acid and sunset additives.
The businessman also urged the court to order NAFDAC to carry out routine laboratory tests on all the soft drinks and related products NBC bottles to ensure their safety for consumption.
In documents before the court, it was alleged that in March 2007, Fijabi Adebo Holdings Company bought large quantities of Coca-Cola, Fanta Orange, Sprite, Fanta Lemon, Fanta Pineapple and soda water from NBC for export and subsequent retail in the United Kingdom.
But when the consignment arrived the United Kingdom, health authorities in that country, precisely the Stockport Metropolitan Borough Council's Trading Standard's Department of Environment and Economy Directorate, raised fundamental health issues on the contents and composition of Fanta and Sprite.
Findings by the United Kingdom Health Authorities were also corroborated by other agencies in European Union countries, which found the products to contain excessive levels of sunset yellow and benzoic acid, which are known to be carcinogenic.
On account of the irregularities and carcinogenic substances present in the drinks, Mr. Adebo and his company said they could not sell the Fanta and Sprite, this caused huge losses for the company, as the products were seized and destroyed by the United Kingdom Health Authorities.
The claimants equally alleged that NAFDAC did not carry out requisite tests to determine the safety of the drinks for human consumption.
In its response filed before the court by Mr. Tunde Busari, NBC admitted supplying the products, but contended that they are meant for local distribution and consumption, as it does not produce for export.
The company also denied that it was negligent, as it has stringent quality control procedures to ensure that its products are safe for end-user consumption.
NBC also rejected the allegation that the damages claimed by the businessman and his firm were caused by negligence or any fault on its part.
It argued that the levels of the chemical components in its soft drinks are safe for consumption in Nigeria and that the claimants are not entitled to the recovery of damages arising from their illegal exportation of products meant for local distribution.
NAFDAC on its part did not file any defense.
In her judgment, Justice Oyebanji said he was in absolute agreement with the claimants that soft drinks manufactured by Nigeria Bottling Company ought to be fit for human consumption irrespective of whether they were to be consumed locally or exported.
He also held that NAFDAC has been grossly irresponsible in its regulatory duties to the consumers of Fanta and Sprite manufactured by Nigeria Bottling Company.
The court then ordered, "That NAFDAC shall forthwith mandate Nigeria Bottling Company to, within 90 days, include on all the bottles of Fanta and Sprite soft drinks manufactured by the company, a written warning that the content of the said bottles of Fanta and Sprite soft drinks cannot be taken with Vitamin C as same becomes poisonous if taken with Vitamin C.