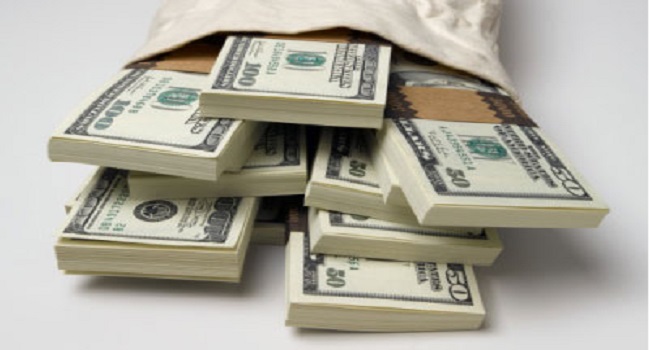 In its continued effort to further lift the Naira, the Central Bank on Tuesday injected another 418 million dollars into various segments of the forex market after it injected 413.5 million dollars on Monday.
Figures obtained from the CBN indicate that the retail segment of the market received the highest intervention of 226 million dollars, followed by the wholesale window which received 100 million dollars.
The Small and Medium Enterprises window got 50 million dollars, while business/personal travel allowances, school tuition, medicals was allocated 42 million dollars.
According to the Apex bank, the volume of currency trading in the investors' & exporters' FX window now stands at 2.2 billion dollars.