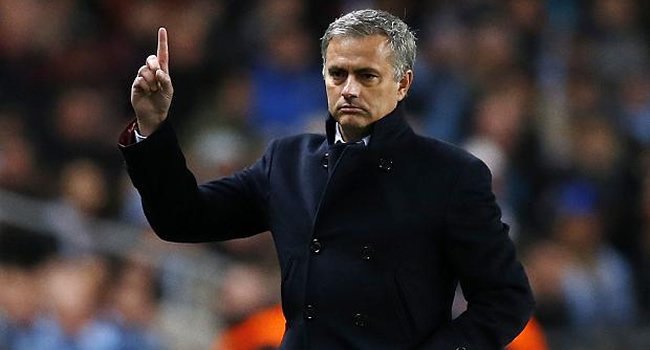 Chelsea manager, Jose Mourinho has ruled out the possibility of the club finishing in the Premier League's top four after a 2-1 defeat at Leicester on Monday.
Mourinho's side are 14 points behind fourth placed Manchester United with 22 matches remaining and even the Blues boss has given up on the crisis-torn champions' hopes of making up that gap.
Goals from Jamie Vardy and Riyad Mahrez condemned Chelsea to their ninth defeat in 16 league games and they are now just one point above the bottom three.
"The top four is gone, clearly," Mourinho told Sky Sports.
"I don't accept we are in a relegation battle.
"You look at the table and we are there but you think you are in a relegation battle if you think you are there for three or four months. I don't think that."
Chelsea's latest flop in a dismal season left Mourinho admitting he was growing increasingly frustrated by an astonishing slump that could lead to his sacking.
"When some of your players don't hit the levels they are capable of it is hard to see," he said.
"This season we are doing so bad for some reason, although not all of them.
"We were the best team for 20 or 25 minutes, maybe for a maximum of 30 minutes. Then Leicester were the best team for an hour."