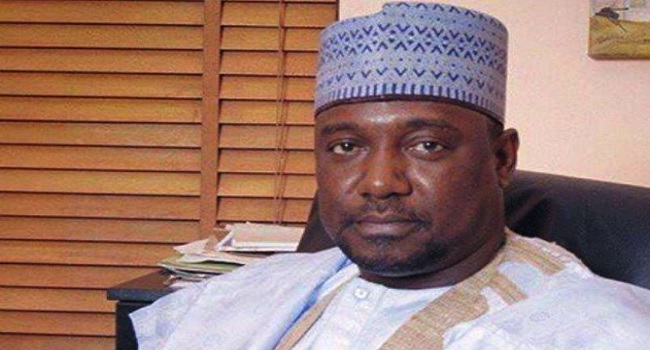 Niger State Governor, Abubakar Sani Bello has applauded the Sultan of Sokoto, Alhaji Sa'ad Abubakar III, for his significant contributions to the unity, peace, progress and development of the Nigeria, in his first decade on the throne.
In a congratulatory message to Northern Nigeria's most eminent monarch and spiritual leader of the Muslims, Governor Sani Bello described the sultan's ten-year reign as one filled with immeasurable activities, challenges and ultimately, overwhelming success.
In a statement by his Chief Press Secretary, Jibrin Ndace, the Governor said the Sultan has been able to bring hope and understanding where despair, desperation and uncertainty had taken hold.
He cited instances of the various initiatives and efforts made by the monarch to counter negative perception and reduce influence of ethnic-religious extremists in Nigeria via various fora, which included inviting international Joint Muslim-Christian Delegations to Nigeria.
Governor Bello also noted that, as the 20th Sultan of Sokoto, and the President of the Nigeria Supreme Council for Islamic Affairs, (NSCIA), Alhaji Sa'ad Abubakar's reign was instrumental to the establishment of Nigeria's Inter-Religious Council (NIREC), which is championing the course for sustainable peace, security, ethnic-religious harmony among people of various faiths.
"The Sultan's reign has brought unity and peaceful co-existence and greatly reduced mutual suspicion and tension among people from different religious and ethnic backgrounds.
"He has been able to sustain and enhance the status of the throne and wield influence that transcends the country's borders.
"These efforts have earned the Sultan national and international recognition including joint nomination with Cardinal John Onayekan, for Nobel Peace Prize in recognition of their peace-building roles," the Governor stated.
"We are proud to celebrate a strategic leader and statesman, whose positive attitude, strong will, discipline, self-confidence and ability to manage people have been significant factors towards the progress and development of the Sultanate in particular and the country in general.
"He has clearly combined his military experience with the Sultanate leadership values in the discharge of his responsibilities," he added.
While acknowledging the roles of traditional rulers and religious leaders in nation-building, Bello stressed the need for the government to support them by creating the right platform for them to function effectively.
The Governor prayed that the spiritual leader witnesses many more decades ahead, in good health and wisdom to continue with his "remarkable service to humanity," by promoting mutual respect and condemning bigotry wherever it rears its head.
Sa'ad Abubakar who was a one time serving  Brigadier  General of  the Armoured  Corps, Nigerian Army, was recalled to take office as  the 20th Sultan on November 2, 2006 following the demise of his brother, Muhammadu Maccido, who died in the ill-fated ADC Airline crash in Abuja.