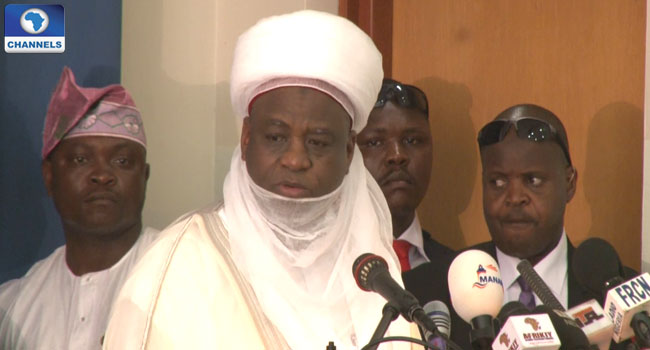 Political and traditional leaders from the northern part of the Nigeria are lamenting the deplorable state of the region, arising from insecurity, poverty and a downward plunge from its respected position of influence in the country.
The leaders made their position known on Monday in Kaduna state at the annual Pan Northern Summit of Leaders and Elders of the region organised by the Northern Elders Forum.
Speakers at the conference including the Sultan of Sokoto, Alhaji Saad Abubakar and Borno State Governor, Kashim Shettima, relived the unity and oneness of the people of the North in the past, saying that the fragmentation that currently exists among the people is responsible for insecurity and backwardness of the region.
Organisers of the summit believe it is time for leaders of the region to come together and address these challenges that have put them behind other regions.
In an emotion-laden speech, Governor Kashim Shettima of Borno state said that the current security challenges in the Northeast and particularly Borno State, where over 50,000 women have been turned to widows by insurgents, calls for serious concern not just from the citizens of the affected states but from Nigerians in general.
The Governor announced that Boko Haram has been largely contained that they no longer pose any security threat to the corporate existence of Nigeria.
He identified key areas which the northern leaders must address to overcome these challenges. They include poverty reduction through agriculture, job creation, reviving the education sector and gender equality.
Blessed with large land mass and population size, as well as abundant mineral deposits, participants at the summit agreed that northern Nigeria has no reason to be poor.
According to them, the way forward is for the people and the leaders to go back to the visions and dreams of the founding fathers whose tenure brought about unity and development of the region in the past.