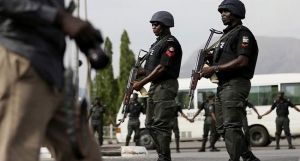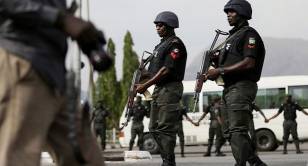 One person has been hurt in a police affront on protesting Benue State Sure-P workers who staged a peaceful protest at the Government House, Makurdi, to demand the payment of 11 months salary arrears.
The protesters converged at the Government House's entrance with the aim of meeting Governor Ortom, who was said to be out of town.
Despite explanations offered by a top Police officer in charge of the Government House, the protesters marched towards the gate of the Government House where security officials resorted to throwing teargas into the crowd of protesters, injuring one person in the process.
The state's Commissioner for Information, Mr Odeh Ageh, has reacted to the protest. He said that the government would seek the assistance of the Federal Government in off-setting the salary arrears owed the protesters.