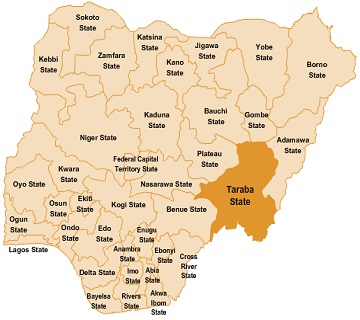 A new speaker has emerged in the Taraba State House of Assembly after the former Speaker, Mr Josiah Sabo Kente resigned.
Kente, whose resignation letter was read on the floor of the House on Monday, cited "personal grounds" for his resignation
However, the House has nominated and sworn in the member representing Takum II constituency, Hon. Mark Useni, as the new Speaker, while all other principal officers of the House will maintain their positions.
Last week, the Supreme Court has ordered that the Taraba State acting governor be removed and the deputy governor, Abubakar Danladi to be sworn-in.
Danladi was impeached by the Taraba State House of Assembly in September 2012 for gross misconduct and engaging in private businesses.
After his impeachment, he approached the court to challenge the ruling of the Appeal Court which upheld the ruling of the Federal High Court in Taraba that he was duly and constitutionally impeached.
In a unanimous judgment, the Supreme Court held that the impeachment panel set up by the House of Assembly to investigate the allegations against Danladi violated his rights to fair hearing.