ICPC Drills Ibrahim Shekarau Over Contract Inflation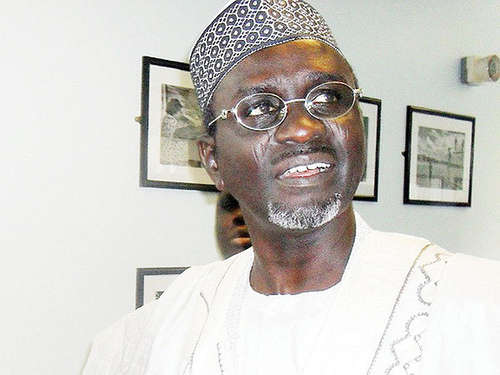 Former Kano State Governor, Mallam Ibrahim Shekarau has been responding to allegations of contract inflation, abuse of office and misappropriation of funds at the Independent Corrupt Practices and Other Related Offenses Commission [ICPC].
A press statement issued by the ICPC says that the former governor came into the commission at 4pm and left 8pm on Monday and was questioned by the special team of ICPC investigators.
Mallam Shekarau is being investigated over an alleged financial scam of N420 million.
The statement adds that the decision to invite Mallam Shekarau for questioning was prompted by the petition of a Kano- based Non- Governmental Organization (NGO), alleging breaches of several provisions of the ICPC Act 2000.
The petitioner also alleged that Shekarau engaged in the diversion or embezzlement of billions of Naira belonging to the state government through a dubious expenditure referred to as "reciprocal arrangement".
ICPC revealed that its operatives took him on over an award of contract for the construction of an 11- bedroom apartment to himself to the tune of N286, 434,168.51 while in office.
He was also alleged to have awarded contracts to a company in which he had substantial interest, and paid for furniture twice.
According to the ICPC, before inviting Shekarau the ICPC team of investigators had visited the state and stumbled on a lot of documents in the award of contracts relevant to the petition
During the period, the contractor and officials of the state's Ministry of Works had made useful statements to the commission.
The contractor handling the project was said to have been mobilised with N119,330,995.91 on October 18, 2007, representing 50 percent of the contract sum, contrary to section 35 of the of the Procurement Act which provides for 15 percent mobilisation for any contract awarded.