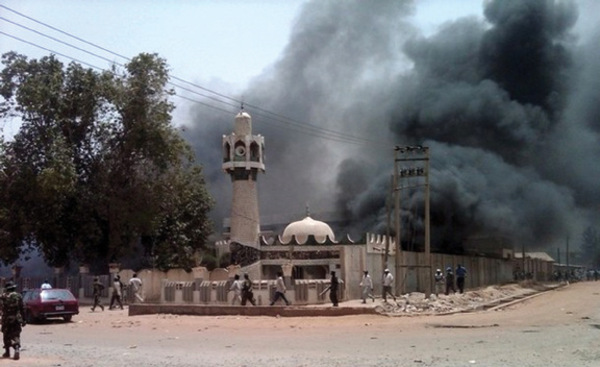 Gunmen sprayed a mosque with bullets in the city of Kano on Friday, killing five worshippers, the police spokesman has confirmed.
The public relations officer of the Nigeria Police Force in Kano, Majiya Musa stated that "the attackers came on a motorcycle and shot sporadically at worshippers this evening.
"The situation is now under control. An investigation has been launched" he added.
Mr Musa said the police suspected the attackers to be members of the fundamentalist sect, Boko Haram, which is waging a  violent insurgency in northern Nigeria.
The insurgency which used to be confined to Boko haram's home in the city of Maiduguri, has spread across cities in northern Nigeria.
Similar attacks are increasingly being staged in Kano state, where it killed 186 people in January.
Boko Haram, which wants to impose Sharia law across the country has become more sophisticated in its methods of attacks in the last six months which includes bombing, prison breaks and drive-by shootings on motocycles.