Pirates attacked a ship being used by an oil servicing company in waters off the Niger Delta Region on Saturday, killing two Nigerian Naval guards and kidnapping four foreigners, the Navy said.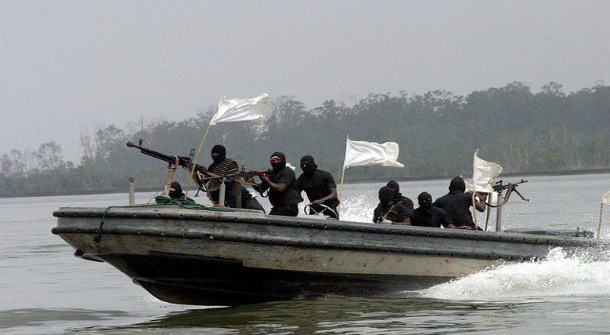 "The incident was somewhere around the Niger Delta, where an oil servicing company was attacked by gunmen. We lost two of our men and four expatriates were abducted, one Malaysian, one Iranian," Navy spokesman Commodore Kabir Aliyu said.
He said a Thai and an Indonesian were also taken, but had no immediate further details.
Security in the Niger Delta region has improved since militant activity shut down nearly half of the country's oil output around the middle of the last decade, thanks to an amnesty between various militant factions and the government.
But the situation remains volatile and inflamed by organised crime and local political rivalries.
Pirates in the Niger Delta usually release kidnapped crew members after their cargo has been looted, rather than held for ransom.