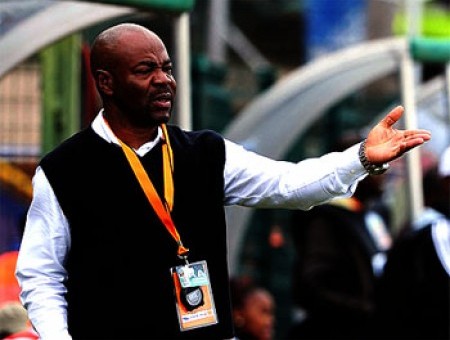 Coach John Obuh; the Head Coach of the U-20 national team the Flying Eagles has finally opened to clear the air on the reports that made the rounds that he abandoned his team to send home his unhappiness over unpaid wages by the football federation; the NFF (Nigeria Football Federation).
Obuh explained that the reasons why he didn't travel with the team to Egypt on Monday two friendly games against the junior Pharaohs was that he had pressing family issues to attend to as he couldn't hide his disappointment over the reports that he abandoned the Flying Eagles at the Nnamdi Azikiwe Airport, Abuja over unpaid salaries.
The Flying Eagles will engage the Junior Pharaohs on Wednesday and Friday at the Degla Stadium in Cairo ahead of the 2013 Africa Youth Championships.
Obuh described those who brought up such report as reckless and mischievous, stating that these kinds of motives are what is relegating Nigerian football.