Bayelsa To Install CCTV Cameras At N1.7 billion
To assure investors that Bayelsa state is a peaceful and investment haven, the state government has paid the sum of N1.7 billion to Wawin Technology, a Chinese firm, for the installation of CCTV cameras across the state.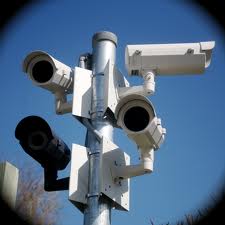 The payment was made during the monthly transparency briefing held at the Banquet Hall, Government House, Yenagoa, where it was revealed that the payment is an initial deposit of 30 percent for the contract for a 'Safe City, Safe State' security agreement.
Bayelsa state Governor, Seriake Dickson explained that the security deal would ensure electronic surveillance of the state.
He noted that security was cardinal to the transformational agenda of his administration, and that the contractor would complete the project before government will pay the balance.
The transparency briefing also afforded the government the opportunity of informing its citizens of the total financial balance of the state as N29.53 billion and that the state was not owing any contractor just as it was servicing debts inherited from previous administration.
The governor also announced that the Internally Generated Revenue (IGR) profile of the state had risen to over N1.3 billion due to a combination of policies, sacrifices and understanding by civil servants.