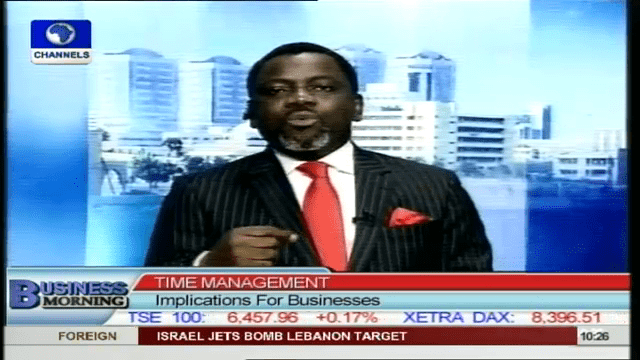 A Leadership Capital Consultant, Linus Okorie, has said that any organisation interested in making progress must take the concept of time mamangement seriously adding that the Chief Executive Officers must champion the cause to "make each day count".
Speaking on the importance of time management in business, Mr Okorie said "if a man does not have a purpose for waking up, sleeping becomes interesting".
Focus as well as setting objectives are key to achieving goals, which Mr Okorie emphasised when he added that "for anybody who wants to make a difference, the first thing that the person must do is to first of all set clear cut objectives and goals, or big vision, that he or she would want to accomplish over a period of time and then put the discipline on his/herself in order to be effective in managing self"
"Once that is clear in your mind the issue of time management will no longer be an issue at all"
He explained the importance of time management to organisations, stating that organisations that would succeed must understand the global practices when it comes to time management because thy deal with deadlines, service delivery and customer satisfaction.
"There must be value for time," and so "each day must count"
This can be achieved when the Chief Executive Officer sets the agenda for what must be accomplished for the day, with timeframe set for each task.