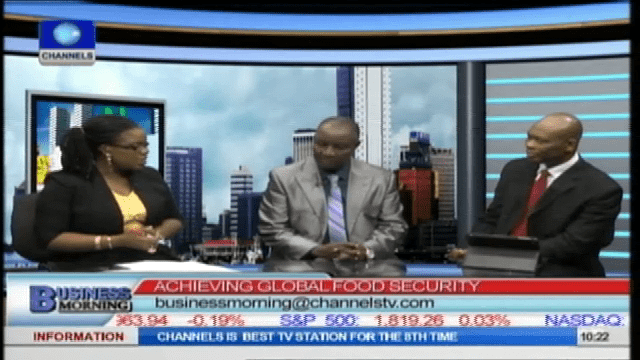 The global population is expected to grow by more than 9 billion by 2050, some Nigerians have expressed fears about how prepared the country is to ensure an increased level in food supply.
That was the focus on Channels Television Business Morning where an Agricultural Economist at Federal University of Agriculture, Abeokuta, (FUNAAB), Prof. Bola Okuneye and the Chairman, Agricultural Group, Lagos Chambers of Commerce and Industry, LCCI, Wale Oyekoya, asked the Federal Government to provide more funding towards agriculture in the country, especially in the area of budget allocation to the sector.
While commending the government's agricultural transformation agenda, they called for the sustainability of such policies and also advocated the need to come up with more policies that would encourage the private sector participation.
The analysts were also of the opinion that more attention should be given to the real farmers, particularly in the rural areas.
This can be done through the granting of loans and provision of arable land for farming.
The aspect of fish farming was also an area of concern. Prof Okuneye and Mr Oyekoya advised that a more conducive environment should be provided to encourage fish farming in the country.
This they say would help reduce the level of fish importation into the country.