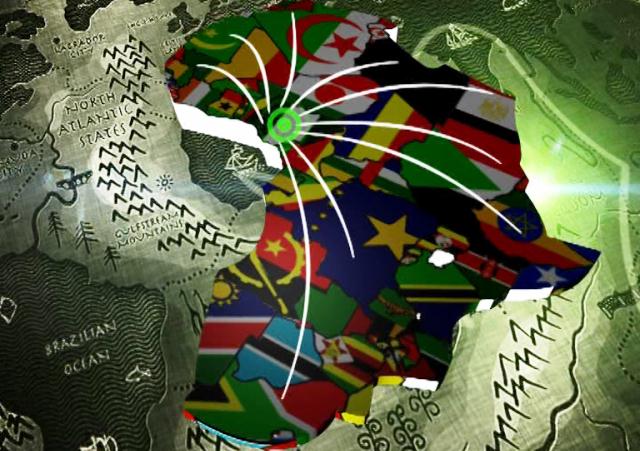 On this edition of Network Africa, it's all about unity, crisis resolution, presidential ambitions and changing the notion that 'it's a man's world'.
In Nigeria, delegates to the National Conference seem to be making progress as members called for a new mind set and approach to ensure that the task of creating a new Nigeria is accomplished. This was a major position that was put forward by the delegates as they continued discussion of the inauguration speech of President Goodluck Jonathan.
African and EU leaders meet in Brussels to find a solution to the crisis in the Central African Republic. The European Union (EU) has officially launched its military mission to C.A.R., unveiling plans to send 1,000 troops to bolster African and French forces.
Watch out for the interview as we took a moment to find out what the humanitarian situation has been like.
The Ebola virus is seriously threatening the lives of those in Guinea. It is the most dangerous Ebola virus, which causes an extremely severe disease in humans and in nonhuman primates and has led to the death of 83 people.
It is said to spread by close contact and kills between 25% and 90% of its victims, and we bring you an analysis on the contradiction as regards whether or not it is indeed an epidemic.
Focus On Egypt
Killings in Egypt have continued after presidential election dates were announced on March 30. In Cairo, police opened fire with tear gas and buckshot as the protesters threw stones in response. One student was killed in the process, making him the second to die in many weeks.
A police Brigadier-General was also killed when three bombs went off near Cairo University with at least five other people injured in the attacks.
Still in Egypt, we are compelled to ask, "What do electricians, pilots, mechanics and bus drivers have in common?" Well, they are all jobs which are tagged manly, because a very tiny fraction of females get involved. However, one woman in Cairo has chosen to defy the taboo and do what Egyptian men once tagged the unthinkable. She chose to become a bus driver.
After seeing this report, we hope that you would be inspired to damn all your barriers and go for whatever it is that inspires you. It's not a man's world after all.