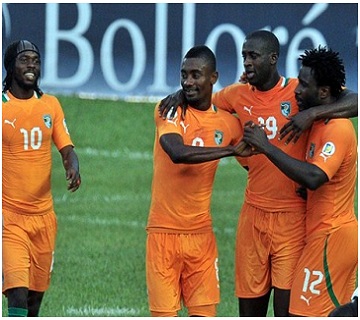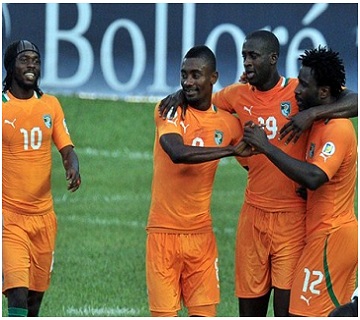 Côte d'Ivoire will not be allowed to host their African Nations Cup qualifier next week against Sierra Leone in Abidjan because of fears over the Ebola virus, the country's football federation said on Tuesday.
The Côte d'Ivoire government has told the football federation it would not allow the match to take place because all travel between the two countries had been banned.
"The authorities are taking no chances against a possible Ebola outbreak," media officer, Eric Kacou, told reporters.
The move followed Congo's demand that their scheduled qualifier in Nigeria next weekend be moved to a neutral venue because they are reluctant to travel to a country where there have also been deaths from the deadly virus.
Nigeria and Sierra Leone are among the countries affected by the hemorrhagic fever that has killed at least 1,427 people in the deadliest outbreak of the disease to date.
Sierra Leone and Guinea, another country where there have been over 300 fatalities, have been ordered by the Confederation of African Football to move their home qualifiers to neutral venues but the Côte d'Ivoire ban is the first time a government has told its own team it cannot play at home.
Côte d'Ivoire are scheduled to host Sierra Leone on September 6 in a Group D qualifier but must now scramble to find a new venue.
Sierra Leone have similar problems, as they battle to find a country willing to allow them to host their second game in the group, against the Democratic Republic of Congo on September 10.
Guinea have moved their Group E opener against Togo on September 6 to Casablanca in Morocco.
Nigeria, where there have been five reported deaths because of the Ebola virus, are still on course to host their opening Group A match against Congo on September 6 but the Congo Football Federation has written to CAF to ask for it to be moved to a neutral venue.
"We feel it is difficult to take our players to that region. Cameroon have closed their border with Nigeria because of the outbreak which goes to show the severity of the situation," said Congo coach Claude Le Roy.
Nations Cup qualifiers start on September 5-6 with a second round of games on September 10 as the group phase of the preliminaries for the finals in Morocco next year gets underway.