APC Governors Get Return Tickets In Primary Elections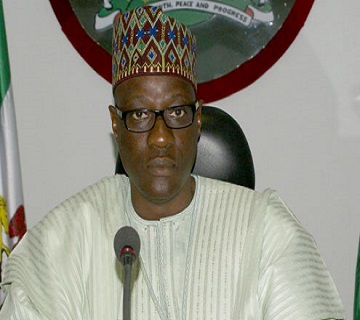 Some governors and members of the All Progressives Congress (APC) in Nigeria got their return tickets on Thursday to contest in the 2015 governorship election under the platform of the party.
The governors got elected at the political party's primaries held across different states in Nigeria.
In Kwara State, Governor Abdulfattah Ahmed was given a return ticket as the party's sole candidate.
Out of the 2050 registered delegates, 2019 voted for the Governor while 31 votes were cancelled.
The Governor at the occasion expressed gratitude to the party members and promised to implement more people-oriented programmes when elected for the second term.
The Kwara State stadium, venue of the governorship primary of the APC congress, was filled by the delegates who arrived early at about 8:000am local time for the event scheduled for 11:00am.
Voting began after the State Governor arrived in company of the Senator representing Kwara Central, Dr Bukola Saraki, the Kwara APC Chairman, Ishola Balogun Fulani and the Chairman of the APC National Primary Election Committee, Azu Uwandu.
After the election, Senator Saraki described APC as the most organised and transparent party that has the internal mechanism to organise its programmes without rancour and acrimony.
In Nasarawa State, Governor Tanko Al-makura, emerged as the party's candidate.
Mr Al-makura polled a total of 1,630 votes out of the 1,726 total votes cast to beat James Angbanzo and Mr Reuben Audu in the governorship primary held at the Lafia City Hall.
Mr Angbanzo came second with 74 votes, leaving Mr Audu trailing behind with 17 votes, as five votes cast were counted invalid.
Governor Al-makura in his reaction, called for inclusive participation in the electoral process in the build up to the 2015 general election.