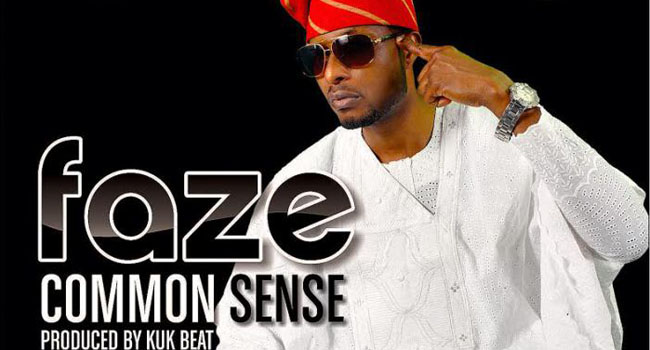 Faze has released a socially-conscious afrobeat tune titled Common Sense.
The song, produced by Kuk Beat, is taking account of the current political climate in Nigeria.
Faze urged the people in his immediate environment to face challenges that come their way and not shy away from all kinds of challenges
He further cited examples of people blaming the government for their predicaments. Be it Farmer, Barber or Carpenter, what is expected of them is hard-work rather than lamenting.
Common Sense is not a political song but reality as said by Faze.
"If you don't work, you can't be rich, you have to stand up to something before you rise to stardom," said by Faze.