My Govt. Has Brought Peace and Stability To Oyo state – Gov. Ajimobi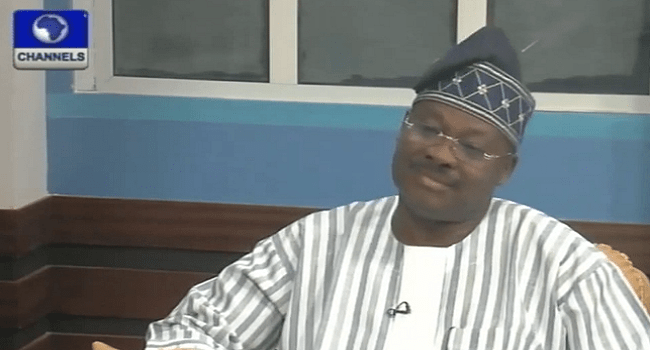 The Governor of Oyo state, Abiola Ajimobi says his administration has been able to bring peace, stability and tranquility to Oyo state adding that he strongly believes he would be given a second chance.
Governor. Ajimobi who wants to run for a second term in office said his government is the only one that has assisted and supported traders, market women amongst others.
He made this known while speaking as a guest on Channels Television's Sunrise, the Governor explained that Ibadan, Oyo state capital was regarded as one of the dirtiest cities in Nigeria, so his govt. decided that traders trading on the road should be removed, for safety commercial and environment reasons.
Governor Ajimobi recounting his achievement for the state, said his administration has so far created an alternative for traders who were trading on the main road such as modern markets with facilities, toilets, water and money to trade…"As at today my govt has disbursed N356Million with no interest to traders and market men, women".
He further noted that other government never gave alternatives from 2003-2007 people were removed from certain areas without given alternatives, 2007-20011 people were also removed from the streets, "it is only my government that has provided alternatives".