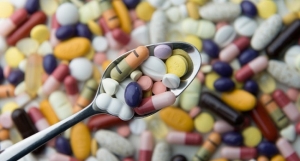 Nigeria and the United States are collaborating in the construction of a pharmaceutical warehouse in Abuja, the nation's capital.
The Supervising Minister of Health, Mr Khaliru Alhassan, announced the US financial assistance on Tuesday.
Mr alhassan said the project, when completed, would reduce wastages and improve supplies of medical consumables to government hospitals across the nation.
"Nigeria will be saving a lot of money and this will  in ensure that our drugs are warehoused and are in one place," he said.
The project, which is code-named "Warehouse In a Box" is expected to be completed within five months.
The development is in line with the National Drug Policy that stipulates that all medicines meant for the public should pass through the National Warehousing System for proper storage and maintenance of quality.
This has almost been impossible since 1945, as the Federal Medical Stores in Oshodi in Lagos State has been the only major warehouse doing this job.
However, if words are matched with actions, the $10 million jointly financed project by the Nigerian and the United States to float the "warehouse in a box" project in Abuja, would boost warehousing of drugs in Nigeria.
Bearing in mind that the current administration has barely three months to go, the Director, US Mission in Nigeria, Michael Harvey, said it would take charge of the project implementation to ensure its completion.
Three modern warehouses are expected be built and completed in July.