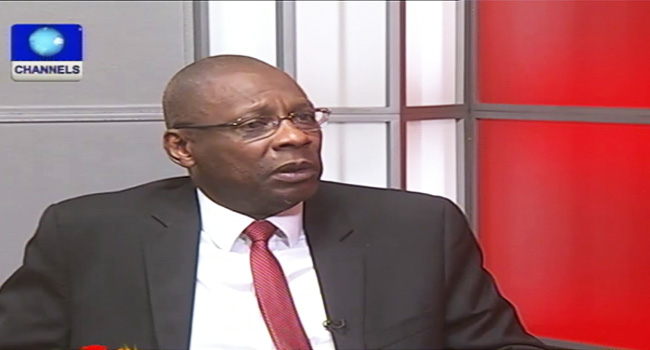 The Nigerian intervention model for financial crisis has been rated one of the best in the world.
The Managing Director and Chief Executive of the Assets Management Company of Nigeria (AMCON), Mr Chike Obi, made this assertion during a conversation on Channels Television on Tuesday.
He said that the AMCON as an intervention model had become world acclaimed as one of the best ways to stabilize the financial sector and handle financial crisis in the future.
Mr Obi noted that Nigeria was the only country whose Gross Domestic Product (GDP) continued to remain in the positive during financial crisis.
There had been criticisms against the AMCON system of operation and Mr Obi noted that many were products of several assumptions.
He explained that the AMCON was not out to protect badly managed commercial banks but rather to protect, first the depositors.
"This is the first time in the history of mankind where you had a major financial crisis and no depositor lost a kobo. So its the depositors that were protected, not the banks," he said.
He noted that if the commercial banks were allowed to "go down", depositors would have lost their monies.
Mr Obi opined that the solution to the challenges facing Nigeria lies in building institutions and foundations for growth and development.
He noted that solving the issues of corruption in different sectors of the economy would not happen quickly as they cannot be rushed into existence, rather, it would require patience and careful planning.
While admitting that it would be inappropriate for him to defend everything that has been done in the management of the Nigerian financial sector, he added that he would not also ignore all the good things that had been done.
He encouraged Nigerians to look farther into the future as the country had started moving in the right direction that would guarantee a better future for them.
He cited the power sector privatization as one of such policies that would in the end guarantee a better life in the next three to five years, even if there were still challenges at the moment.
Mr Obi, however, also admitted that some mistakes might have been made in the past but what was important was for the leadership of different sectors to learn from their mistakes.