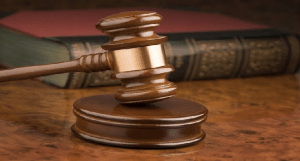 A Federal High Court in Abuja has ruled out a suit filed by a group, Society for Advancement and Protection of Public Rights, seeking an order to stop the Independent National Electoral Commission (INEC) from exclusively using the Permanent Voter Cards for the conduct of the forthcoming general elections.
Justice Abdulkadir Abdul-Kafarati, struck out the suit following the application of discontinuance filed by the group .
The counsel to the group, Mr Olatunji Salawu, said the suit withdrawn had been overtaken by events because of the latest developments of wider distribution of PVC, pointing that there was no need to continue with the suit .
Meanwhile, the group had since filed another suit before Justice Gabriel Kolawole, opposing the use of card reader machine in the forthcoming polls scheduled to hold on March 28 and April 11, 2015.
The group hinged its prayers on the grounds that the use of the card readers was likely to lead to the disenfranchisement of eligible voters and prayed that the court, should among others things, direct INEC to revert to the use of temporary voter cards, which it said, had been tested during previous elections