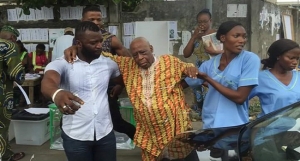 Some elderly persons have showed unwavering commitment to the tenets of democracy and its growth in Nigeria, as they came out on Saturday to vote against all odds.
Images of two elderly persons went viral, after they were captured making all efforts necessary to ensure they cast their votes in the Presidential and National Assembly elections.
Though old, they saw the need to come out to cast their votes at a period that the Electoral Commission introduced the card reader electronic machine for the accreditation of voters.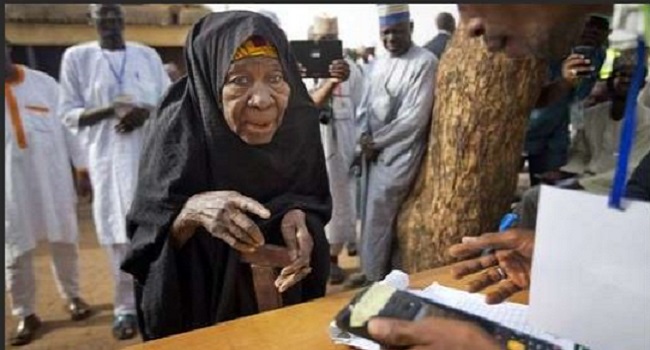 In Duara, Katsina State, the home town of the presidential candidate of the All progressives Congress, General Muhammadu Buhari, an elderly woman approached the electoral body's ad-hoc staff at the polling unit to cast her vote, showing her commitment to Nigeria's democratic process and an expression of her believe that a democratically elected government was worth making such commitment for.
Helped to the polling unit, she showed determination to be a part of the process.
In another part of Nigeria, a man was also captured being supported by nurses and some other persons to ensure that he took part in the election.
It is believed that the man must have requested that he should be taken to the polling unit to cast his vote despite his condition.