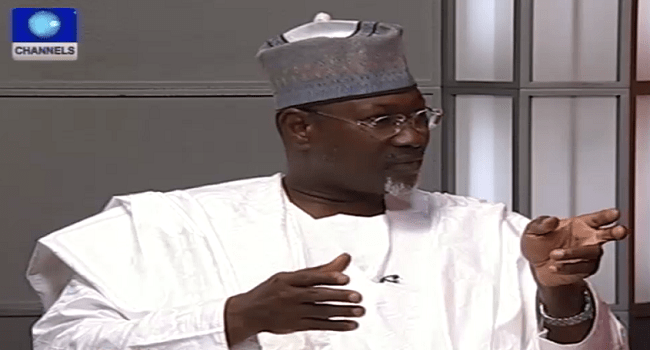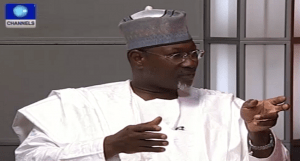 The Independent National Electoral Commission (INEC) says it has started investigation into the cause of the glitches that forced the electoral body to adjust its guidelines to accommodate manual accreditation of voters.
After card readers at different polling units malfunctioned on Saturday, the INEC gave the order for manual accreditation of voters with the voters register to enable everyone participate in the election.
The chairman of the commission, Professor Attahiru Jega, told reporters in Abuja on Sunday that 'the commission hopes to address the lapses witnessed in the election to ensure it would not recur on April 11.
Lapses More Than Anticipated
He said that the lapses witnessed in the election were more than what the commission had anticipated.
"We'll ensure they don't occur in April," Jega said.
The chairman of INEC told reporters that the commission had started investigations into what accounted for the difficulties with the card readers.
He also said that the commission would investigate reports of underage voting from Taraba, stressing that INEC had instructed that the officials involved should be identified.
"Underage voting is against the law. We are investigating reports and will take measures once this is established."
Rivers Election
The Chairman of the INEC told the reporters that the commission had received a letter from the All Progressives Congress, calling for the cancellation of elections in Rivers State.
"We are thoroughly investigating this and after the investigation, we will brief the political parties on our findings.
"If we find out that our staff are involved in any illegal acts, they will be investigated and penalised according to the law," Professor Jega said.
He further said that the commission was pleased that the elections went on smoothly across the country including the north-east where Internally Displaced Persons in Adamawa Borno and Yobe voted.
"We hope good conduct will continue to prevail throughout the election period as well.
The commission commended Nigerians for the resilience and understanding exhibited in the face of these difficulties.
"According to the reports from our state offices, collation of results has commenced and it is going well," Professor Jega said.
He insisted that results of the election should be expected 48 hours after the elections have been concluded.