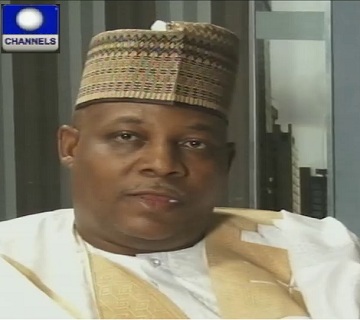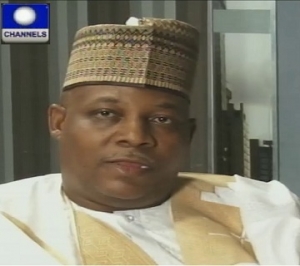 Borno State Governor, Kashim Shettima, has called on the residents of the state to close ranks and reposition the state to overcome the effects of years of insurgency.
Shettima made the call shortly after he was sworn-in as the Executive Governor of Borno State for a second term.
The State Chief Judge, Justice Kashim Zanna, administered the oath of office and allegiance on the Governor and his Deputy, Zanna Umar Mustapha.
Residents of Maiduguri, Borno State capital, overwhelmed by Internally Displaced Persons (IDPs), defied the feeling of insecurity associated with public gatherings to witness the ceremony of this year's Democracy Day.
Dignitaries from the neighbouring Niger Republic, led by the Prefect of Diffa and the Governor of Diffa, Yakuba Usmana Gawon, were also on ground to show solidarity with the state.
The ceremony was adequately secured by officers comprising of the Joint Security Task Force (JTF) and the civilian JTF.
Governor Shettima expressed confidence that the Muhammed Buhari led presidency would empathise with the current insurgency facing the state.
Shettima also expressed his intention to invest heavily on agriculture and education.
This is the first time in the history of Borno State that it would be of the same political affiliation with the central government.
Earlier on Friday, a twin explosion killed seven people and left dozens injured at Tashan Alade in Hawul Local Government of Borno State.