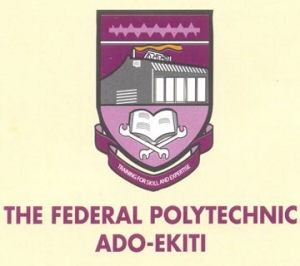 A committee set up by the Federal Ministry of Education to investigate the cause of the crisis in the Federal Polytechnic, Ado Ekiti, has started work.

The management of the polytechnic led by the Rector, Taiwo Akande, has been at loggerhead with the unions of the institution over corruption, financial reckless, nepotism and some other illegalities.
The crisis has led to the closure of the institution, with the unions calling for the removal of the rector.
At a press conference, the committee led by Olu Nipede promised to get to the root of the matter without fear or favour.
In another press briefing the Academic Staff Union, the Senior Staff Association and the non-Academic Staff Union of the polytechnic have called on the panel to ensure they do their job objectively and come out with recommendations that would not be bias.
Reacting to some issues, the Rector told reporters in Ado Ekiti that she would be vindicated in the end of the probe.