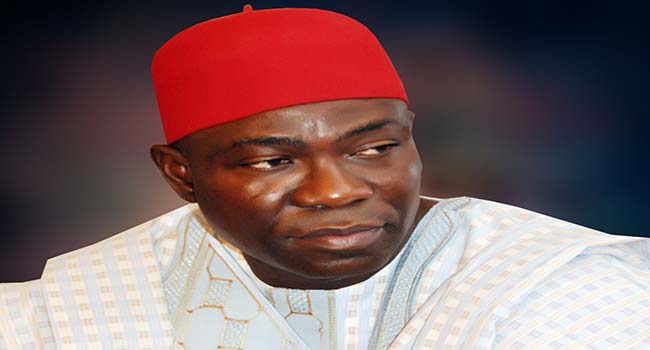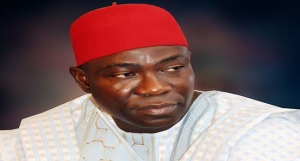 The Deputy President of the Nigerian Senate, Ike Ekweremadu, has said no amount of intimidation or harassment will deter him from carrying out his constitutionally prescribed duties.
The proclamation is coming sequel to an earlier statement by the Peoples Democratic Party (PDP)'s Publicity Secretary, Olisa Metuh, on Sunday that the party had been made aware of various threats to life and other forms of intimidation and blackmail against Senator Ekweremadu.
Mr Metuh had alleged that the Inspector General of Police, acting on instructions from the All Progressives Congress (APC) had invited the Deputy Senate President with a view to arresting him over allegations of forging the Senate Rule Book.
In a swift reaction, APC's Spokesman, Lai Mohammed, said that the party was not aware that any petition was written against the Deputy Senate President.
However, Senator Ekweremadu, explaining that the PDP and APC Senators willingly elected him on June 9, reiterated in a statement signed by his Special Adviser on Media that he would not be prevented from carrying out his responsibility.
Senator Ekweremadu further stated that necessary steps were being taken by the security agencies to beef up security around him.
He gave the assurance that the situation was under control.
According to him, all democratic steps were being taken to preserve the nation's democracy and protect the independence of the legislature.
He commended the nation's security agencies for their professional handling of the situation so far, acknowledging with a deep sense of gratitude, the numerous youths across Nigeria who have volunteered to provide additional security around him.