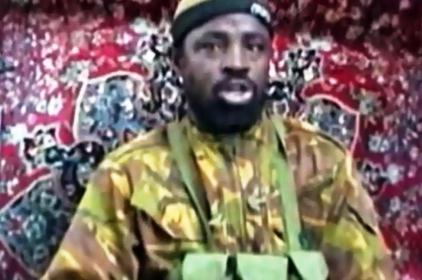 The Boko Haram terrorist group has reportedly released another video, but again, conspicuously fails to feature its leader, Abubakar Shekau.
This development further feeds speculation that the sect leader may have either been hiding, wounded or killed.
The last heard from Abubakar Shekau was in March, when the sect released an audio message, in which it pledged allegiance to the Islamic State (IS). Shekau also failed to appear in a video the group released in June.
According to the BBC, the newly released video contains very graphic details, but appeared professionally produced, suggesting that IS propaganda units may have assisted in producing the material.
There have been reports in the past that the sect leader had been killed, but Shekau subsequently appeared in videos to refute the claims.
The Nigerian Army earlier in the year, stepped up multilateral attacks against the group, reclaiming territories in the north-east which were under the terrorists' control.
The group now resorts to targeting softer targets, through suicide bombings.
However, the military said on Sunday that it had captured a commander, following airstrikes on the group's bases and freed 178 people held by Boko Haram in Borno State.