Anti-Corruption War: Osinbajo Refutes Witch-Hunting Claims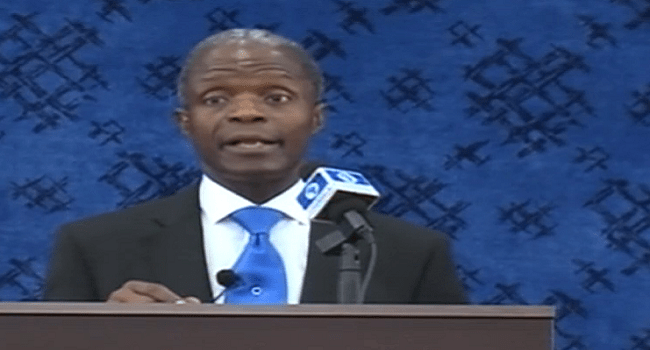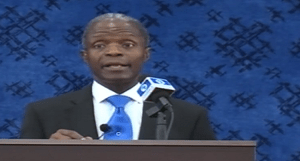 The Vice President of Nigeria, Professor Yemi Osinbajo, has dismissed the reports that the present government of President Buhari is witch-hunting the immediate past administration.
The Professor made this revelation at the funeral of the mother of former Lagos State House of Assembly Speaker, Olorunnimbe Mamora.
Osinbajo said that the justice system in Nigeria is being reformed to make every Nigerian accountable, irrespective of class, tribe or influence.
He also said that Nigeria cannot continue to lose huge amounts to Nigerians who are corrupt, and the country remains in penury.
Professor Osinbajo insisted that the current fight against corruption is not targeted at any group, persons or administration.
According to him, "We are talking about our future. We are saying we must put in place a clear strategy going forward, not just about ensuring that people are made to pay for looting.
"Our system of justice must be fair that anybody who does anything is brought to account. We can't allow impunity to continue, so it's not about the previous government, it's about any form of impunity", he said.