Troops Recapture Gamboru Ngala From Terrorists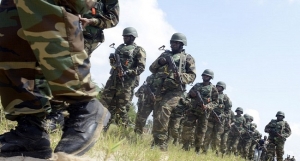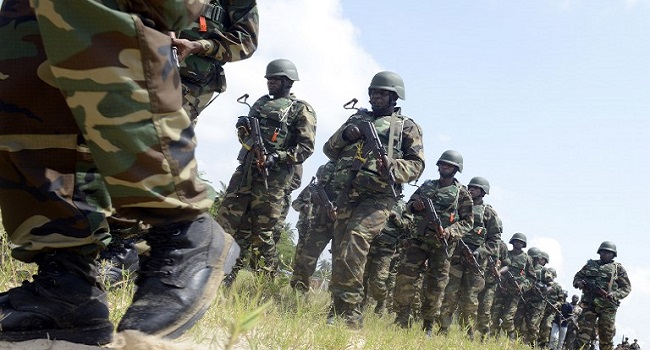 The Nigerian Army has retaken the economic and strategic town of Gamboru Ngala in Borno State, from the Boko Haram terrorists group.
The triumphant troops took back the north-eastern territory from the terrorists on Tuesday.
A statement by the spokesman for the military, Colonel Sani Kukasheka Usman, said the troops had started clearing and mopping up patrols in the town.
Earlier on Tuesday, the Chief of Defence Staff, General Gabriel Olonisakin, urged the Armed Forces to remain committed to their operational responsibility and National Security while making efforts to end insurgency in the north-east.
General Olonisakin commended the field commanders and the troops in the north-east for maintaining the momentum in their efforts to rout out terrorists from the region.
He gave the commendation while holding a brief with the Principal Staff Officers and senior officers of the Defence Headquarters.
Counter-terrorism operations have been on in the north-east for more than five years to rout out the insurgents that have carried out series of attacks on communities, schools, places of worship and other public places.
The terrorists are trying to establish an Islamic State and end western education in the region.
President Muhammadu Buhari had given the military a three-month ultimatum to end the acts of terrorism in the north-east.