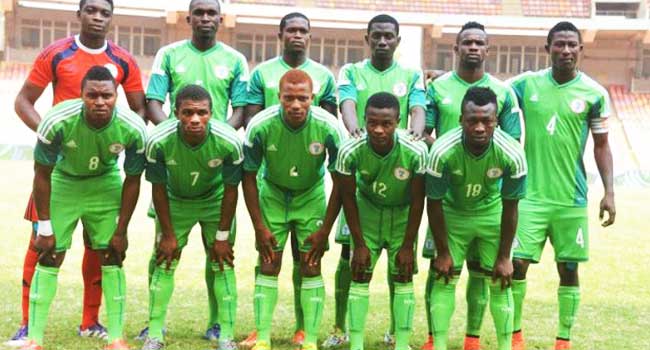 The National U-23 team of Nigeria will not be seeded for Monday's draw for the U-23 Africa Cup Of Nations, which will also serve as qualifiers for next year's Rio Olympics.
The Confederation of African Football (CAF) ha confirmed that only hosts Senegal and Egypt are the seeded teams for the draw.
Hosts Senegal will be seeded in Group A, while Egypt will headline Group B.
This means that the other six finalists – Nigeria, Algeria, Mali, Zambia, Tunisia and South Africa – could be drawn in either group.
The Africa U-23 Cup Of Nations will be staged in November.