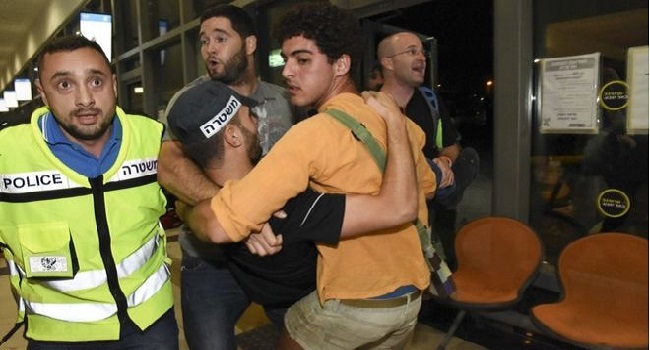 Violence continues in Israel where reports say an Israeli soldier has been killed in a gun and knife attack at a bus station in Beersheba.
After the attack on Sunday evening, police opened fire on two people at the station in the city of Beersheba, killing an alleged Palestinian attacker.
A man of Eritrean origin was mistakenly shot and died later in hospital.
Sunday's attack brings the total number of people killed in the violence that erupted at the beginning of the month to 52: 44 Palestinians and eight Israelis.
According to the police, the attacker stabbed a soldier and stole his weapon, opening fire on the crowds at the bus terminal.
He shot and killed 19-year-old Sgt Omri Levy, before taking the soldier's gun and continuing to shoot. The attacker was shot dead by security forces.
The upsurge began amid tensions at a flash-point holy site in east Jerusalem.
Israeli security forces have imposed tighter restrictions in Jerusalem and the West Bank, and there have been clashes with Palestinian protesters.
The suspected attacker was named by police as Muhand Alukabi, 21, a resident of Hura in the Negev.
Hamas, which rules the Gaza Strip, called the attack a "natural response" and Islamic Jihad, another Palestinian group, said it was a "normal answer to Israeli crimes".
US Secretary of State, John Kerry is to meet Israeli Prime Minister, Benjamin Netanyahu and separately, Palestinian President, Mahmoud Abbas, this week in a bid to help restore calm.