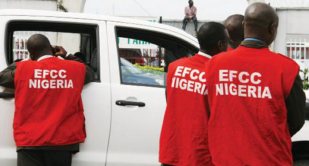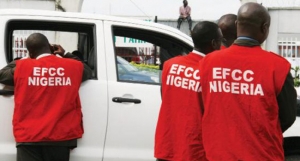 The acting Chairman of the Economic and Financial Crimes Commission (EFCC), Mr Ibrahim Magu, says the commission's conviction rate in 2014 is above the combined efforts of the Police and other anti-graft agencies in Nigeria.
He reeled out the anti-graft agencies achievements when he led a management team of the commission to meet with the House of Representatives Committee on Financial Crimes.
Speaking on the ongoing prosecution of suspects in the arms scandal, Magu said the commission had achieved a lot as regards convictions.
The Chairman of the House Committee on Financial Crimes, Kayode Oladele, said it was extremely saddening to discover the outright stealing being uncovered in Nigeria.
He said the committee was looking forward to helping the EFCC realise President Buhari administration's fight against corruption.
Honourable Oladele assured the commission of the committee's support and readiness to amend the EFCC Act for better performance in the fight against corruption.